On 15th April 2018, the International Water Mist Association will celebrat its 20th anniversary. The week starting 9th April will be full of activities, on 15th April - a Sunday - many will run, walk, cycle or swim having received a sponsorship from their company.
The idea is to celebrate but at the same time to collect money for charity. The final sum will be donated to "Children of Fire International". It was clear at an early point that children should benefit from our activity. Giving it to this specific charity had been a suggestion by one of the participating companies. IWMA itself had thrown 1,000 Euros into the pot.
The idea for this kind of event had been to avoid a huge amount of costs for everybody and to still give all members the possibility to join.
From Monday, 16th April, we will - hopefully - have a lot of pictures here showing what activities people went for!
Our thanks for donations and activities go to:
Yusuf Muhammad (Plumis) The EMI Controls crew (cake day)... eating cake is an activity!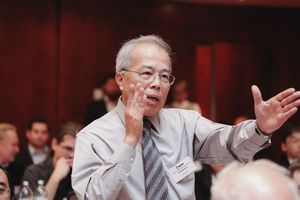 Bert Yu (FM Global / IWMA Scientific Council), Mark Davies did a 5 km run (Hydrocore / IWMA Marketing Group) and IWMA General Manager Bettina McDowell cycled 17,8 km to work

VID Fire-Kill will donate a percentage of their sales this week. At Fogtec in Cologne, somebody went around with a hat ...
On Saturday 15 April 2023, IWMA will celebrate its 25th Anniversary ...