Due to global warming and in order to reduce CO2 emissions, vehicles with new energy carriers like batteries, compressed natural gas, and hydrogen as well as different types of biofuels will gather a growing share in the composition of our society´s means of transportation. These new energy carriers will increasingly be found in urban infrastructure environment and in public transportation vehicles, too.
Today´s safety concepts, guidelines and standards are based on design parameters like heat release rates, fire mitigation measures and evacuation concepts that result from the "old" conventional energy carrier risks of vehicles with combustion engines. But using new energy carriers will lead to emerging and new risks like battery fires, flashes from pressure vessels or distribution of inflammable or explosive gases. We may assume that these changing risks will also result in new safety challenges for our society and buildings.
Together with Bundesanstalt für Materialforschung und –prüfung BAM, STUVA e.V. as well as the Institute for Applied Fire Research IFAB, FOGTEC is developing scenarios, guidelines and a training programme for design companies, operators and owners of underground transportation facilities – satisfying our need for safety and taking into account new risks emerging from the latest energy carrier technology available in transportation. Associated partners are DB Station & Service AG (Berlin), the capital city of Munich, CETU Centre d´Etudes des Tunnels (France) and INERIS (France).
Sponsored by: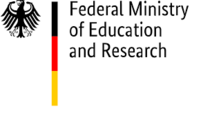 Find out more on:

Click on logo for access to webpage!
picture: shutterstock