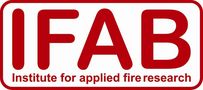 The International Water Mist Association has - in co-operation with IFAB (Institute for Applied Fire Safety Research - completed its research project entitled: "Water Mist – an alternate Solution to Sprinkler in Building Fire Protection". Aim was to compile all existing test procedures, including corresponding pass fail criteria. The Berlin-based IFAB has carried out this task and presented the results during the 14th International Water Mist Conference (Istanbul, October 2014).
The first 28 pages of the report by IFAB are freely available. Please click HERE to download!
Those who are interested in reading the full report can contact the IWMA head office in Hamburg to receive a copy. Please note that IWMA will charge a fee of 79,00 € for the full report.
Please click HERE to open the contact form!