IWMA had two positions to fill – that of representative at the International Maritime Organization (IMO) where IWMA has been granted consultative status and that of representative at the Marine Equipment Expert Group at the European Commission where IWMA holds observer status.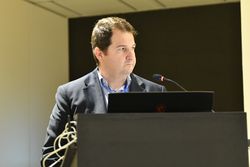 Massimo Farnesi has been appointed IWMA representative for IMO
Massimo has been working in the fire protection industry since 2006. Since 2011, he has been focusing on water mist. He currently works as project manager for Ultra Fog for whom he has been involved in several marine projects, dealing especially with cruise vessels.
The board of directors felt he was the right person as he had been involved with marine issues in combination with fire protection right from 2006 onwards.
Massimo's stand-in will be Bogdan Raciega (Baltic Fire Laboratory).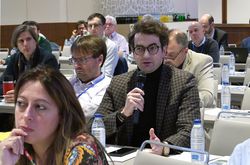 Bogdan Raciega has been appointed IWMA representative for the European Commission
Bogdan works as Fire Laboratory Director at the Baltic Fire Laboratory in Poland. He first dealt with water mist 8 years ago. Bogdan is an expert in the Polish Committee for Standardization in Warsaw and a member of CEN/TC 191/WG 10. As far as his marine expertise goes some of the experiences under his belt are: + 300 marine projects under IMO rules, + 35 Safe Return to Port (SRtP) vessels with water mist systems in compliance with IMO 1369. Bogdan has also designed some SRtP water mist systems.
Bogdan's stand-in will be Massimo Farnesi (Ultra Fog).