Max Lakkonen (IFAB) has been appointed to the Editorial Advisory Board of MDM Publishing Ltd. Max will help the publishing house to evaluate editorial content - obviously especially when it comes to content related to water mist.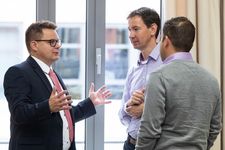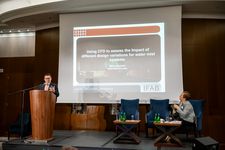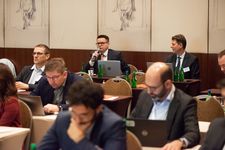 David Staddon, Director at MDM Publishing Ltd commented "We are truly honoured that Max has agreed to join the MDM Publishing team and the editorial advisory board. Max will bring a fantastic knowledge of water-based fire systems and in particular water mist systems, as well as expertise in fire safety codes. We are very lucky to be able to call on his knowledge and connections in securing the highest quality editorial in the coming year."
Max Lakkonen commented "I am honoured to accept the invitation to join the editorial advisory board of MDM Publishing Ltd. I am eager to contribute my knowledge and expertise to enhance our industry through this respected platform."
Max received his M.Sc. in Mechanical Engineering from Tampere University of Technology, Finland, in 2000 and a Licentiate of Technology post-graduate degree in 2004. He specialised in water hydraulics and fluid power during his academic career.
Max has been involved in water mist for 20 years and is the new chair of IWMA Scientific Council. His career includes working for academics, manufacturers, consultant offices, various research activities and many fire test programs related to water mist technology. Max is also a Managing Director of IFAB – Institute for Applied Fire Safety Research. His current tasks involve generic fire safety engineering and modelling in addition to water-based firefighting systems.
Max has been the IWMA representative on the NFPA750 technical committee since 2009. Additionally, Max serves on many other international standard committees (e.g. NFPA130, NFPA502), and associations (e.g. steering board of ITA-COSUF) and he is a known lecturer in the fire safety conferences.